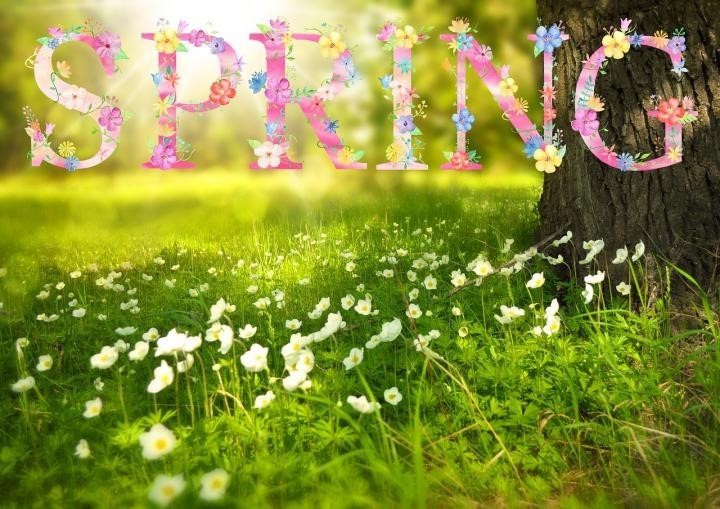 FEH BOCES Staff News and Notes | March 19, 2019
Michele Frazier
Friday, March 22, 2019
FEH BOCES Staff News and Notes
March 19, 2019
"The Mission of the Franklin-Essex-Hamilton
Board of Cooperative Educational Services
is to provide shared services to its component
school districts"
BOCES Wide Strategic Planning Underway!
On March 12 and 13 the FEH BOCES Wide Strategic Planning Committee convened with Sean Brady our consultant from Prism Decision Systems. The two days of work were intensive and productive. Results from the staff and student surveys were reviewed as well as student performance data. Over the course of the two days a Mission Statement, Vision Statement and Core Beliefs Statement were all drafted. The Mission, Vision, and Core Beliefs that emerged from the work are provided below:
Mission:
Provide high-quality educational programs and shared services for our students, schools and communities.
Vision:
Maximize the potential of each individual so today's learners become tomorrow's skilled professionals.
Core Beliefs:
Everyone can learn and grow.
We place students at the forefront of all decision-making.
We model honesty, integrity and professionalism.
We value creativity and innovation.
We embrace diversity and treat each other with respect, compassion and dignity.
Safety is everyone's responsibility.
We offer multiple pathways to success.
Building and maintaining partnerships is essential.
We promote collaboration and shared decision-making.
A positive attitude and strong work ethic are necessary to achieve excellence.
The committee reached strong consensus support on all three aspects. It was agreed that the last two items in the Core Beliefs will be revisited when the committee convenes in May. The committee also retains the option to revisit the Mission, Vision and Core Beliefs throughout the process.
When the committee reconvenes in May the committee will continue to draft performance measures over a three year time period. Annual updating is built into the process so we will always have targets for the next three years.
You are encouraged to discuss the work with members of the committee. Committee members include:
Stephen Shafer – District Superintendent
Stacy Vincent – Director of Management and Finance
Cheryl Felt – Deputy Superintendent
Shaun Lawrence – Director of Facilities
Elizabeth Forsell – Board Member
Rick Retrosi – Board Member
Tom O'Bryan – Board Member
Stanley Harper – Component Superintendent
Loretta Fowler – Component Superintendent
Roger Catania – Component Superintendent
Stephanie Bannon – HR Coordinator
Jamie O'Dell – Business Manager
Tim Seymour – Principal P-TECH
Denise Luka – Principal ISS/Special Ed/Itin. Services
Shawn McMahon – Principal CTE/NV/Alt Ed.
Katrina Garrand – Program/Marketing Director, North Country Workforce Development Board
Gabrielle Galy – Executive Administrator, North Country Workforce Development Board
Kerri Keeler – Instructional Support Services
Craig Paquin – Teacher Electrical Trades
John Benware – School Nurse
Brian Battistoni – School Counselor
Mary Ciccone-Cook – Teacher ELA
Suzanne Rivers – Teacher New Vision Health
Darcey Burman – Teacher Cosmetology
Student Recruitment for 2019-20
Thank you to all staff members who have been involved in the multiple presentations we do with prospective students, boards of education, parents and component district staff. We won't have the final numbers for a bit, but 2019-20 is shaping up as another strong year. The work we do is critical to the social and economic vitality of the North Country!
Award Ceremony Dates
Many of the award ceremony dates are set or nearly set. The dates below represent the current schedule of events that will be taking place in June.
Academic Excellence Awards Banquet – June 6, 2019, 6:00 PM, Crowne Plaza, Lake Placid
AEC: CTE, June 17, 9:00 AM, NCCC
New Vision Health – June 17, 11:00 AM, Adirondack Medical Center (Redfield Room)
NFEC: CTE, June 17, 9:00 AM, Franklin Academy
New Vision (Health), June 12 (Tentative), 9:00 AM, AHMC
New Vision (Law & Government), June 18, 9:00 AM, Centenary Methodist Church
New Vision (Gaming Design & Development), Date & Location TBD