FEH BOCES will stream Awards Day ceremonies
Franklin-Essex-Hamilton BOCES
Thursday, June 10, 2021
Franklin-Essex-Hamilton BOCES will host its annual Awards Day ceremonies Monday, June 14, through Wednesday, June 16.
To help include family and friends who can't make it to the ceremonies in person, FEH BOCES will stream its ceremonies online.
The Awards Day ceremonies celebrate students' completion of FEH BOCES programs.
In the past, our ceremonies were held in one big event for each location. Last year, we separated out each program for a different ceremony due to COVID restrictions. We heard overwhelmingly positive feedback for that format, since it felt more personal and gave families more time to celebrate each student, so we have decided to continue with it this year.
Our Awards Day event at Adirondack Educational Center, our school in Saranac Lake, will live stream on the FEH BOCES Facebook page.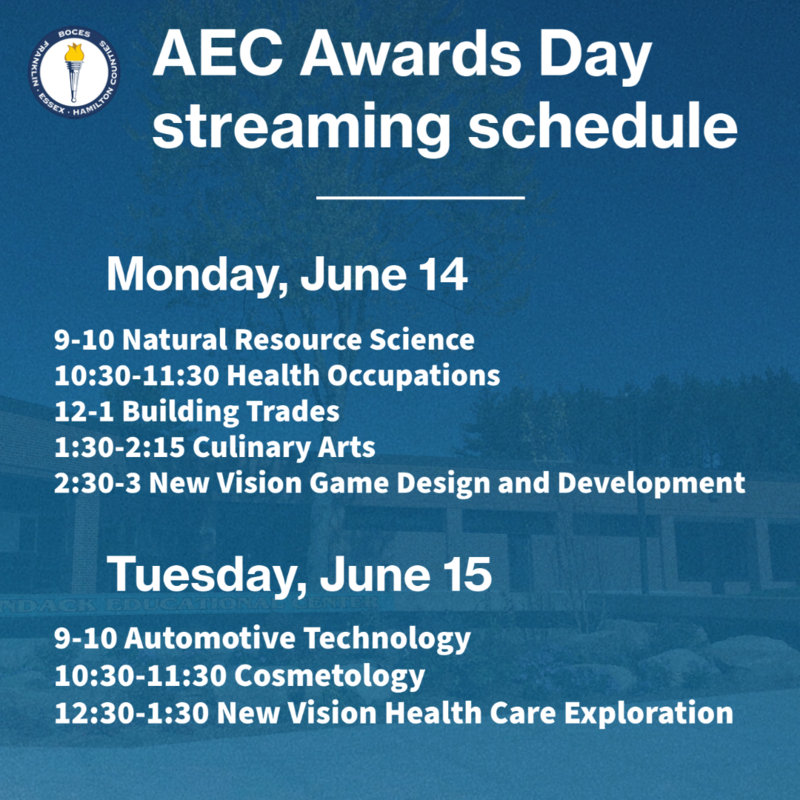 Ceremonies at North Franklin Educational Center, our school in Malone, will stream on FEH BOCES YouTube.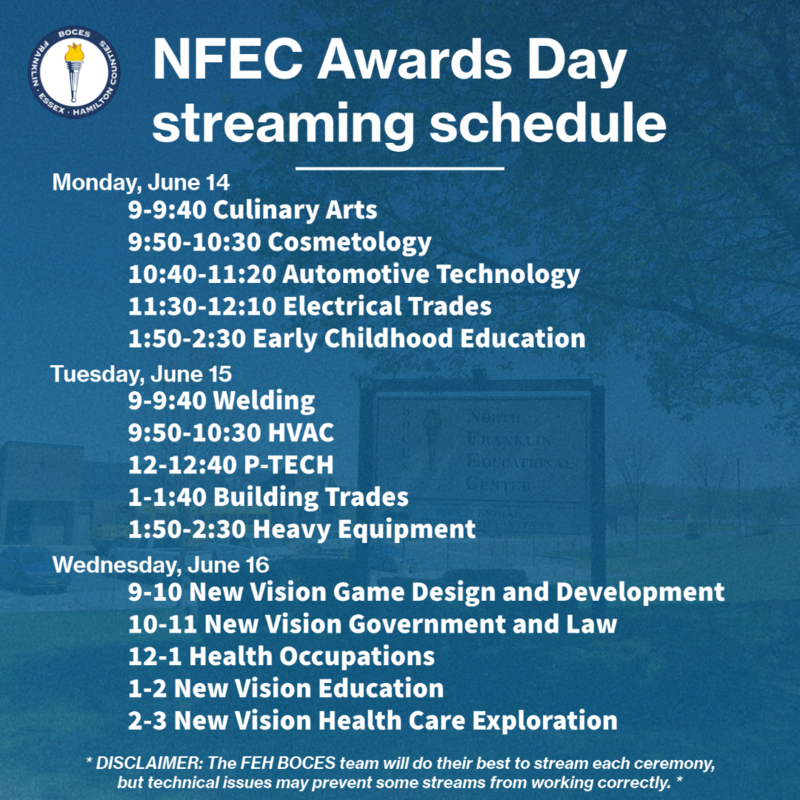 The FEH BOCES team will do everything possible to ensure that streams happen successfully, but technical issues may prevent us from streaming at some of the ceremony locations.
Recordings will be saved and made available for viewing after the events wrap up as well.