Auto tech students compete
Franklin-Essex-Hamilton BOCES
Friday, January 29, 2021
On the Friday before a long weekend, it can be hard to get students to focus. So the Friday before Martin Luther King Jr. weekend, Automotive Technology teacher Zachary Fredenburg decided to make things interesting with a little competition.
Students in Mr. Fredenburg's afternoon class organized into three different groups, and they set up stations around the classroom/auto garage at Adirondack Educational Center. Each group focused on one facet of basic auto care and gave a presentation on how to do it.
Mr. Fredenburg invited staff from throughout AEC and students in other programs at the school to come to his room and see the presentations. Then each attendee voted for their favorite one. The winner of the best presentation would have their lowest score of the semester replaced by a 100.
Group #1 taught attendees how to check fluids and change oil in a car.
Group #2 showed people how to jump start a car, both from a portable jump starter and from another vehicle.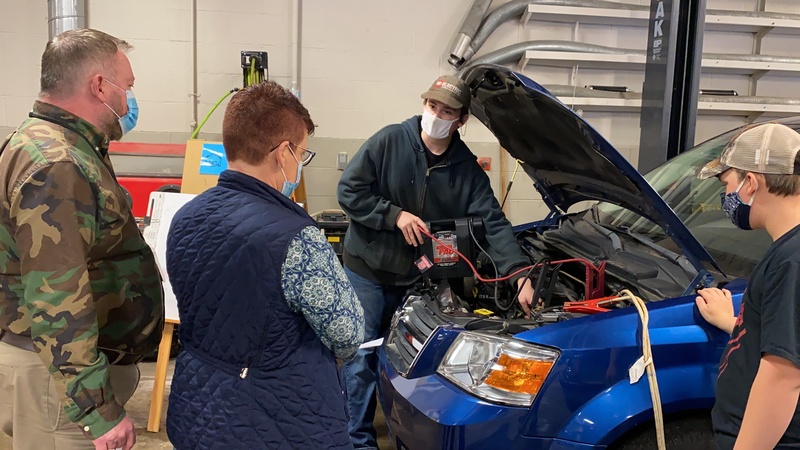 Group #3 demonstrated the proper way to install a spare tire.
The winning team was team #3. Congratulations, guys!
Automotive Technology is one of 11 Career and Technical Education programs that FEH BOCES offers. We teach Auto Tech programs at Adirondack Educational Center in Saranac Lake and North Franklin Educational Center in Malone.