Building Trades student builds meaningful box with teacher's help
Jessica Collier
Monday, December 07, 2020
When Jarett Andrews lost his father in November, he enlisted his teacher's help to create a meaningful keepsake to let him honor his father.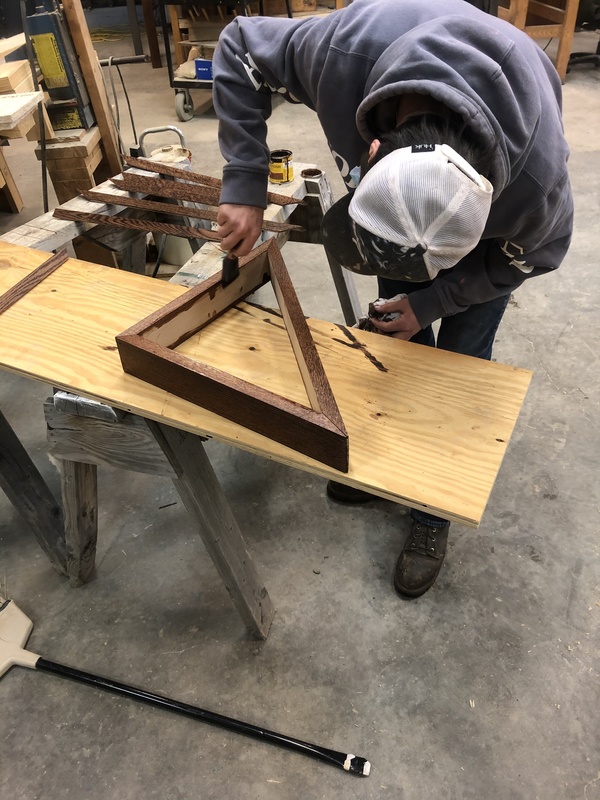 Jarett is a junior in the Building Trades program at Franklin-Essex-Hamilton BOCES's North Franklin Educational Center in Malone. He wanted to create a commemorative shadow box to hold his father's flag. Because Jarett's dad was a Marine, the military draped an American flag over his casket while it was at church, then military members folded up the flag in a ceremony at the cemetery and presented it to his family.
Jarett asked Eric Ashlaw, his Building Trades teacher, to help him build a box to store the flag.
On their day off the day before Thanksgiving, Mr. Ashlaw and Jarett worked from 9 a.m. to 2:30 p.m. constructing a triangle-shaped container made of wood and glass. The project included milling, staining and a trip to a local business to get custom glass made.
With the flag safely placed in the box, it now sits on the mantel at Jarett's house, where his family can see it every day and remember.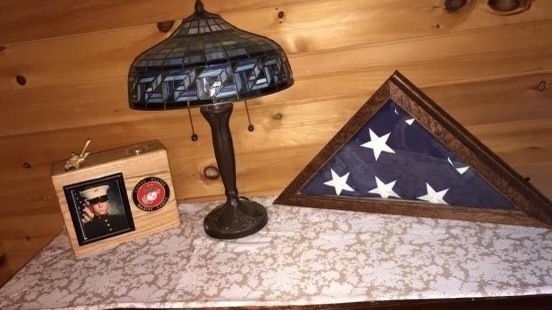 Building Trades is one of the Career and Technical Education programs run by Franklin-Essex-Hamilton BOCES. We offer half-day Building Trades programs for high school juniors and seniors at the Adirondack Educational Center in Saranac Lake and North Franklin Educational Center in Malone.