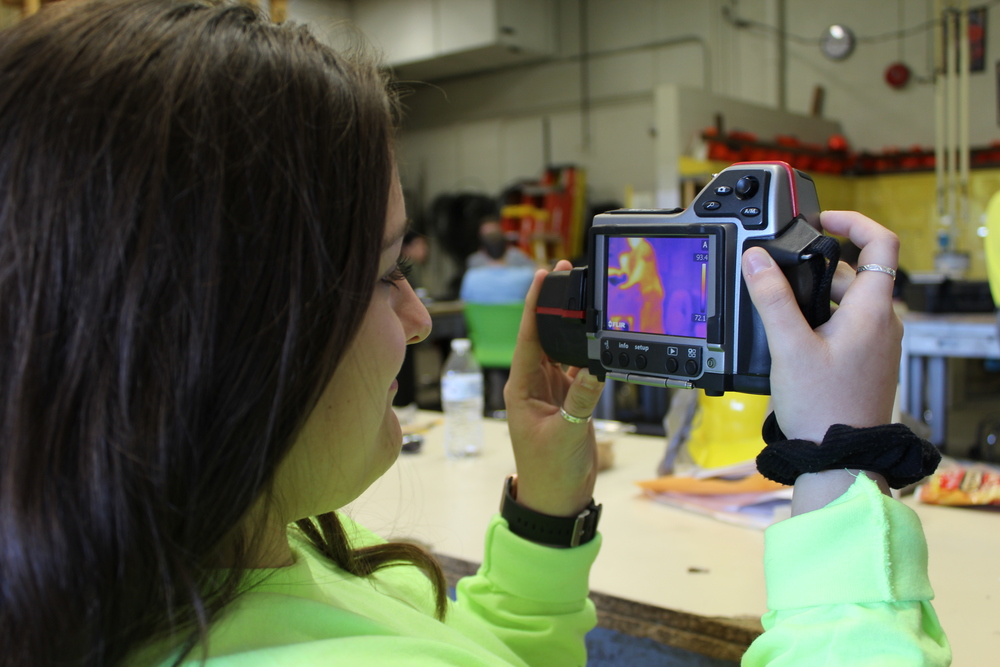 Valcour visits NFEC Electrical Trades
Michele Frazier
Wednesday, July 03, 2019
Electrical Trades students learn about sustainable energy.
Valcour Wind Energy LLC, a local wind energy company, visited Franklin-Essex-Hamilton BOCES' Electrical Trades program on Wednesday June 12th to provide a general overview of how a windfarm operates and the various employment and growth opportunities available in this field.
Electrical Trades teacher Craig Paquin welcomed Valcour to his classroom when they reached out to him. Approximately 60 junior and senior high school students from both the Electrical Trades and Heavy Equipment Operations programs attended. Lloyd Silver, Facilities Manager NNY Operations, Robbie Labombard Senior Wind Technician and Martin Vincent Vice President of Engineering and Process Improvement spoke to the students about the equipment used to generate wind power including aspects of safety and challenges faced. The discussion also included the desirable attributes that are sought in employees entering the workforce directly.
#FEHBOCES #sustainability #ElectricalTrades
Photos from the day located at: https://www.facebook.com/pg/FEHBOCES/photos/?tab=album&album_id=1920045578132559